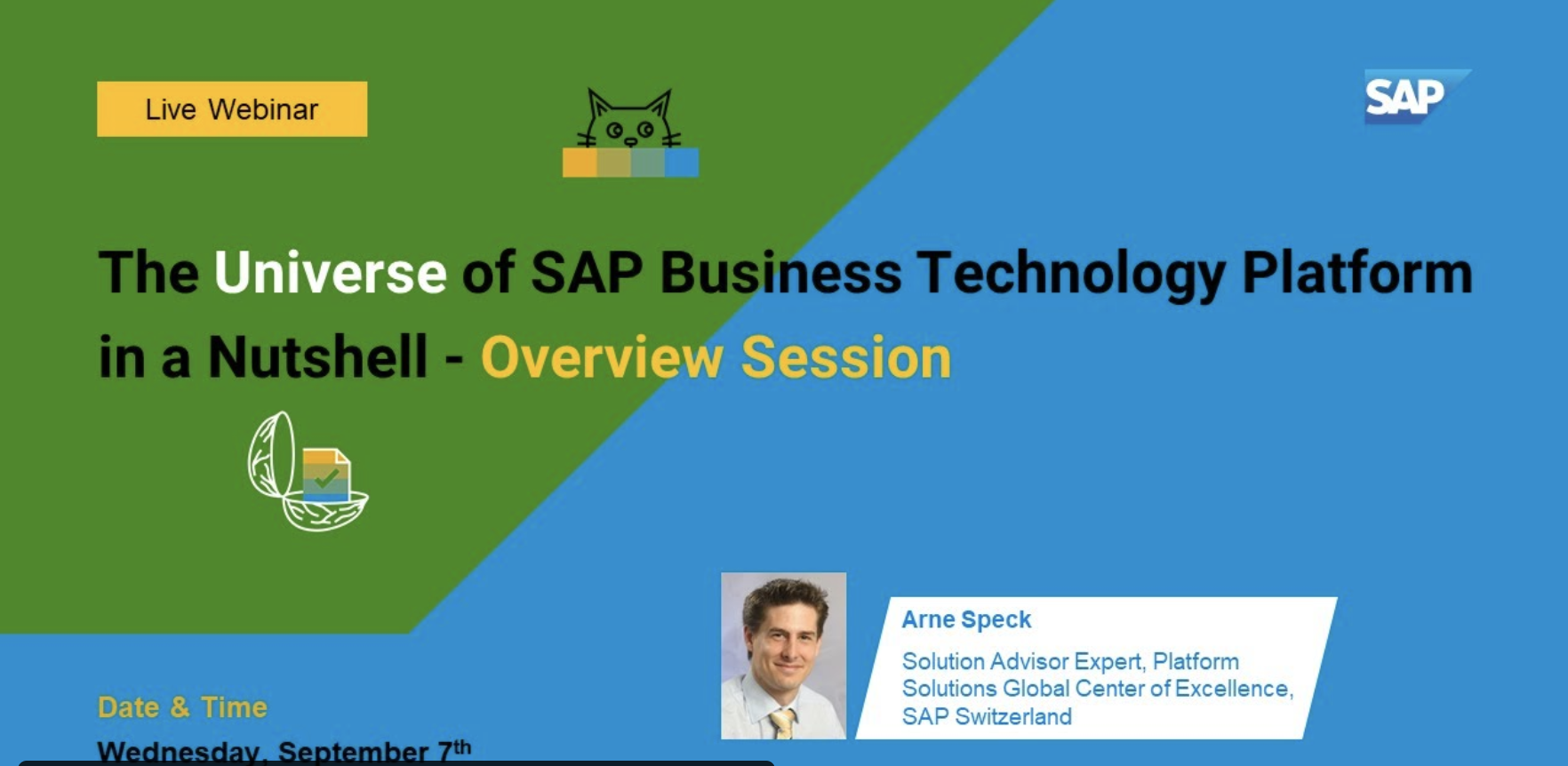 The SAP Business Technology Platform (SAP BTP) is in the center of SAP's strategy to support intelligent sustainable enterprises. During this session you will get an overview about the role of SAP BTP within SAP's overall strategy and why it is an essential building block to achieve fully integrated and highly automated business processes. Learn which solution areas are covered by SAP BTP and about the benefits that can be achieved by building upon a business-centric technology platform. This session also gives guidance on how you can start the journey with BTP from a technical and on the available commercial models that support you with creating your individual BTP strategy.​
Following this overview session, there will be weekly sessions covering the major elements of SAP BTP such as Artificial Intelligence, Integration, Data Management, Analytics, Planning, Data Warehousing, Application Development – Process Automation, LC/NC, ProCode Development.
We look forward to seeing you!!
Date: September 7th, 2022
Time: 10:00 AM CEST
YouTube live stream: https://youtu.be/aJy6_x_JN5M