"Thailand SAP User Group"
IT&HR Partnership: Secret Success through Digital Transformation
The meeting will be taking place online on Wednesday 1st December 2021 from 11.00-12.00 Hrs.
At this meeting, we will celebrate and learn from Gulf Energy Development and their
digital transformation journey and how their IT team partnered with the HR team to drive
SAP Success Factors for HR transformation in the organization successfully.
We hope you can join us in this experience sharing session and learn from the same.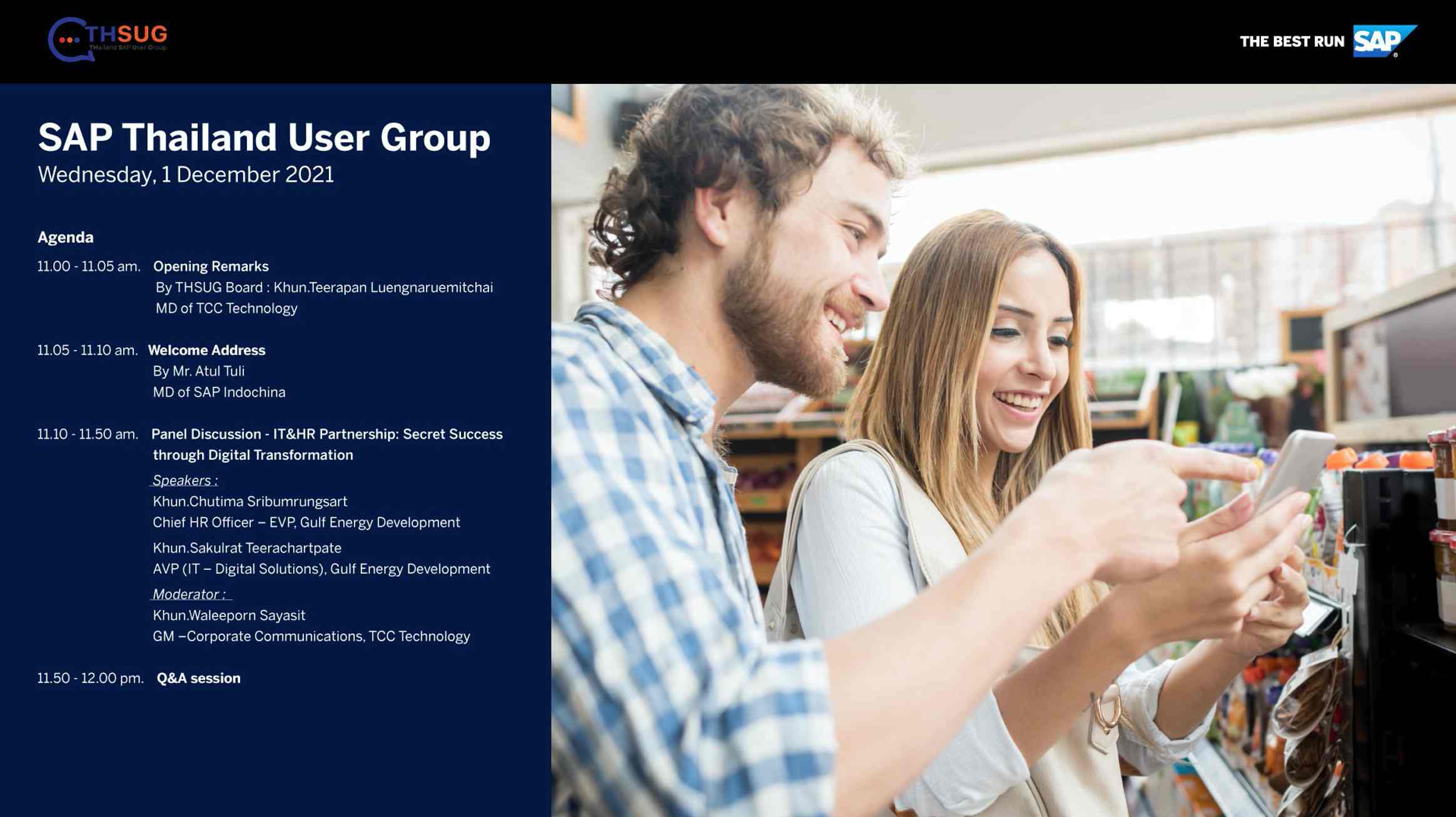 #SuccessFactors
Thailand SAP User Group is an independent community supported by the Global User
Groups organization that enables brings SAP and SAP users in Thailand together to
exchange information, knowledge and ideas of mutual interest and value.
As a member of an SAP User Group, you can easily:
Share information and receive education about SAP products, solutions, technologies,  and services
Network with business leaders in Thailand
Learn how to optimize your SAP investment
Help influence SAP's future product direction